---
Tom Hudspeth (Tenor Saxophone)
Tom Hudpeth the founder and Manager of Four Sax Only Sax Quartet. He is a retired teacher from Woodland Joint Unified School District. When he was a young man he spent summers in scholarship at University of Redlands, Idyllwild Arts Foundation (the Isomata School of Music) run by University of Southern California., and the Stan Kenton clinic at the University of Reno, Nevada. Tom has also played in the Southern California Honor Band and Western States Community College Honor Band. He attended the Navy School of Music in Norfolk, Virginia and played as a musician through his period of duty. Now, after a hard earned retirement, He plays with the Yolo County Concert Band, Sacramento Symphonic Winds, Nevada City Concert Band and has played in six separate musicals at the Woodland Opera House. Tom Hudspeth planned, communicated and put in the logistical work to bring together this sax quartet, "Four Sax Only."
---
---
Michael Loya (Soprano Saxophone, Alto Saxophone)
Michael Loya is a graduate of the University of the Pacific Conservatory of Music (Bachelors of Music in Music Education). Currently serving as the Director of Music at Woodland High School in Woodland, CA., Mr. Loya conducts the Wind Ensemble, Symphonic Band, Concert Band, Pep Band, Jazz Band, Jazz Combo, Chamber Singers, Choir, and guides all aspects of the schools music program. Additionally, he also teaches courses in Guitar and AP Music Theory to students of all musical backgrounds. His ensembles perform within the community throughout the year at various venues. Mr. Loya is also the Director of Music for the Woodland High School Drama Department's Spring Musicals. As a clinician and guest conductor, he has worked with numerous groups including Manteca High School, the Woodland Joint Unified School District Festival of Music Combined High School Ensemble, and the Woodland Joint Unified School District Elementary Honor Bands.
Michael Loya studied Saxophone Performance under the direction of acclaimed saxophonist David Henderson who received his Masters of Music from the Juilliard School of Music, and regularly performs with the San Francisco Symphony Orchestra, Opera, and Ballet. Mr. Loya also studied conducting and music education under industry leading educators Eric Hammer, Nicolas Waldvogel, Edward Cetto, Francois Rose, Ruth V. Brittan, and John Abigana. During his time at the Conservatory, Mr. Loya was a performer in the university wind ensemble, Pineapple Sax Quartet, 1-Up Sax Qu
artet, choral ensembles, and was the Director of the Conservatory Sax Ensemble for two years. He also served as the Recording Studio Assistant Manager and was later awarded the University of the Pacific Conservatory of Music Outstanding Achievement Award for his work within the music department.
Within the Northern California Community, Mr. Loya is an actively involved musician performing with the Four Sax Only Sax Quartet as well as other local jazz combos, sax quartets, and performance ensembles. Michael Loya currently serves as a member of the North American Saxophone Alliance (NASA), California Music Educators Association (CMEA), and the Northern California Band Directors Association (NCBDA). Within these organizations, Mr. Loya actively participates in clinics, performance and adjudication opportunities, and all other aspects of staying involved in the field of music education.
---
---
Jim Zimmerman (Baritone Saxophone)
Jim Zimmerman began playing the Saxophone in the fifth grade where he grew up in Dearborn Michigan. He played lead alto sax in the Dearborn Fordson High School Jazz Ensemble, one of the top jazz bands in the state of Michigan. Through his higher education, he attended the University of Michigan where he played in the Michigan Marching Band. Dr. Zimmerman graduated from the University of Michigan with a bachelor's degree in Psychology in 1981 and then from the Michigan School of Dentistry in 1986. He moved to Woodland California in 1988 where he opened a dental practice and where he and his wife Claudia have raised two boys. In addition to the Four Sax Only Saxophone Quartet, he also plays tenor sax in the Sacramento Wind Ensemble and the "Its About Time" Big Band. Through his professions he is also serves as a member of the American Dental Association, California Dental Association, the Sacramento District Dental Society and the Woodland Chamber of Commerce. He is a Fellow in the Academy of General Dentistry and a member of the Computerized Dentistry of North America.

---
---
Ken Taylor (Alto Saxophone)
When Ken joined the school band in the seventh grade he picked the saxophone because it was the instrument that played the theme song for the TV show My Three Sons. He played the alto saxophone in the marching, concert and jazz bands throughout high school music. Outside of school he played in a jazz big band called The Silvertones. After early saxophone studies, his children joining band inspired him to continue developing saxophone skill set more. He started independently playing the saxophone on his own for a few years. His playing would include local performance work such as Christmas gigs and the annual talent shows put on by the veterinary students. His return to the saxophone really took a leap forward when he heard top local Jazz Saxophonist Bobby Rogers play the saxophone with Steinway Piano Artist Jim Martinez at the Woodland Opera House. At intermission he asked Bobby if he gave private lessons. He said yes, and at that point Ken studied underneath Bobby Rogers privately and through his Yolo Community band. Private Lessons and Joining the community band continues to be a great learning experience and has opened more opportunities for performing saxophone. Now that he is retired from UC Davis he looks forward to more saxophone playing through bands, and the Four Sax Only Saxophone Quartet.
---
---
Powered by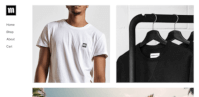 Create your own unique website with customizable templates.