Four Sax Only can provide you with the right music to make your event shine. We have a large library with music of all types from classical to pop to rock. Listed below are just some of the works provided to set the right tone for your special occasion!


American Tunes, Classical Tunes and Marches
Amazing Grace (arr. Paul R. Coats)
Antoinette (Scott Joplin))
Home on the Range (arr. Lennie Niehaus)
American Patrol (Arr. Bill Charleson)
Fugue in G Minor (J.S. Bach)
Fuga Contrapunctus No 1 (J.S. Bach)
Canon in D Major (Johann Pachelbel)
Star Spangled Banner
​Ave Verum (W.A. Mozart)
​By and By (Friedemann Graef)
My Girl (Smokey Robinson and Ronald White)
Comedy For Saxophones (James Christensen)

Big Hits, Broadway, Television and Movies
As Time Goes By from "Casablanca" (1931) (Herman Hupfel)
Catina Band from "Star Wars" (John Williams)
The Muppets (arr. Pierre Parent)
Peter Gunn Theme (Henry Mancini)
Charleston (Cecil Mack & James P. Johnson)
The Pink Panther (Henry Mancini)
Surfer Girl (Brian Wilson)
Baby Elephant Walk from paramount pictures "Hatari!" (Henry Mancini)
Change the Channel A medley of Familiar TV Theme Songs
Over the Rainbow
New York, New York
Chicago (1922) (Fred Fisher)
When I'm Sixty-Four (John Lennon & Paul McCartney)
You've Got a Friend in Me (from Toy Story)

Ragtime
Alexander's Ragtime Band (Irving Berlin)
Rig-A-Ma-Role Rag (1910) (Edwin F. Kendall)
American Beauty Rag, A Rag of Class (1913) (Joseph F. Lamb)
Tiger Rag (Bruce Evans)
Black and White Rag (George W, Botsford)
The Entertainer (Scott Joplin)
Rialto Ripples Rag (1917) (George Gershwin/Will Donaldson)

Dixie Swing
​Bill Baily (Hughie Cannon)
Way Down Yonder in New Orleans (Henry Creamer and Turner Layton)

Top Hits of Rock/PopHouse of the Rising Sun (The Animals)


Marry You (Bruno Mars)


Happy (Pharrell Williams)
All you need is love (Beatles)


Bohemian Rhapsody (Queen)

I Feel Good (James Brown)

Livin' on a Prayer (Bon Jovi)

My Girl (The Temptations)

Surfer Girl (Beach Boys)

Sir Duke (Stevie Wonder)

Yesterday (Beatles)

Jazz and Latin
Brazil (Arr. Bill LIston)
Adios Guantanamera Chucho-Guataca City
Cool Saints (Arr. Paul Nagle)
Summertime (Gershwin)
A Touch of Jazz (Nick Ayoub)
Rhythm Medley (arr. Brian Atkinson)
Mambo No. 5 a little bit of... (Damaso Perez Prado)
Caleb And Kate (David Berger)
Rhapsody in Blue Andante and Finale (George Gershwin)
Better Get Hit In Yo' Soul (Charles Mingus)
Hunk of Burning Love (Bob Reed)
Bull Frog Blues (Brown & Shringley)
Adios Nonino Musica de Astor piazzolla
Cheek to Cheek (Irving Berlin)
The Duke (Dave Brubeck)
Back Beat Boogie (Chris Grumbley)
Sentimental Journey
Ain't Misbehavin' (Fats Waller, Harry Brooks & Andy Razaf)
The Blue Room (Richard Rogers)
4 Gershwin Songs (George & Ira Gershwin)
Tanguera (Mariano Mores)Comedy For Saxophones (James Christensen)A Foggy Day (George Gershwin
Sometimes I feel like ... (arr. Friedermann Graef)
Mercy, Mercy, Mercy (Joe Zawenul)
Relax! (Paul) Yoder
Saxability (Lennie Niehaus)
The Saxy Blues (Paul R. Coats)
Blueminded (Fritz Pauer)
The Chevy Chase (Foxtrot) (Eubie Blake-L.W.Shell)
A Nightingale Say in Berkley Square (Eric Maschwitz)
More than you Know (Arr. Wendell Hobbs)

Slow/Ballads
Stardust (Hoagy Carmichael and Mitchell Parish)
Summer Shadows (Arr. Wendell Hobbs)
Send In the Clowns (Stephen Sondheim)
Autumn in New York (Vernon Duke)
​When Sunny Gets Blue (Marvin Fisher)
Moon River (Henry Mancini)
Powered by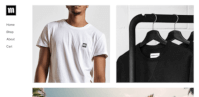 Create your own unique website with customizable templates.